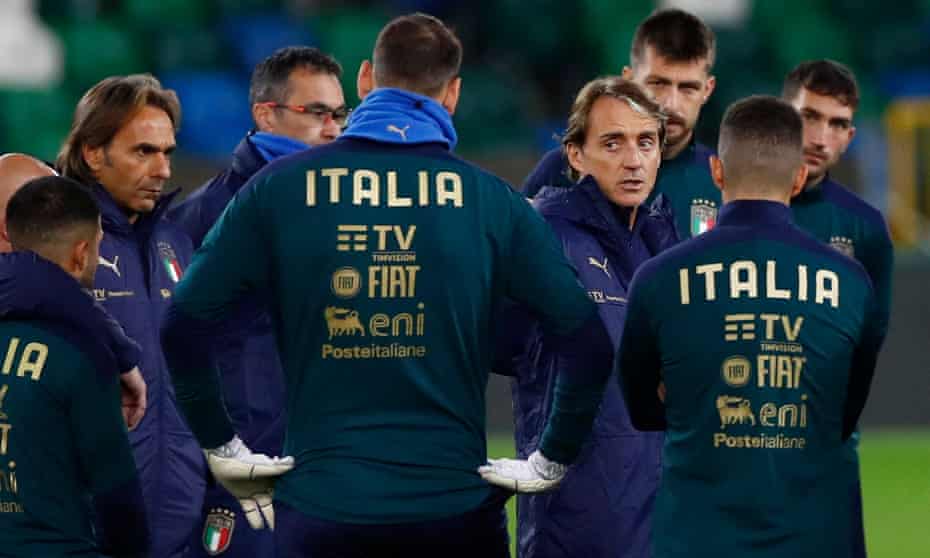 According to Serie A head Lorenzo Casini, Italy's dismal failure to qualify for the World Cup necessitates "deep transformation."
Italy will miss successive World Cups for the first time in their history after a dramatic 1-0 defeat to North Macedonia in Thursday's play-off semi-final in Palermo.
The Azzurri will not compete in Qatar 2022, just as they did not compete in Russia 2018, and there will be a process in which some will be held accountable for such a disastrous result for the four-time champions.
The joy of winning Euro 2020 has been overtaken by thoughts that it was only a blip of bad health amid severe concerns about the Italian game's future.
Casini said on Friday: "Failure to qualify for the final phase of the World Cup is a failure for the whole of Italian football, which must lead everyone to serious reflection and a profound change in our system.
"Right now I am only experiencing the great disappointment of all the fans. I am very sorry when I think of the girls and boys who are still waiting to see Italy at the World Cup and who must be able to continue growing in the blue dream.
"Serie A clubs and their players have always responded positively to the call of the national team and always will, also because it is about the sporting commitment that unites the country and should always make us overcome every allegiance and every division. The national team belongs to everyone."
#Mancini: "There's too much disappointment to talk about the future right now. I really feel for the players. On a human level, my affection for them has grown even more after this evening."#ITAMKD #Azzurri #VivoAzzurro #WCQ

— Italy (@Azzurri_En) March 24, 2022
Roberto Mancini was backed to stay on as head coach by Italian Football Federation (FIGC) president Gabriele Gravina in the immediate aftermath of Italy's defeat.
Gravina wanted the previous round of Serie A fixtures to be postponed to give Italy more time to prepare for the game, but his request was denied by the league.
"I'm sorry the boys only met for one day to prepare for the game," Gravina said after Thursday's game. "It doesn't help, but I don't want to cause a controversy."